Why does automotive glass need solar control performance?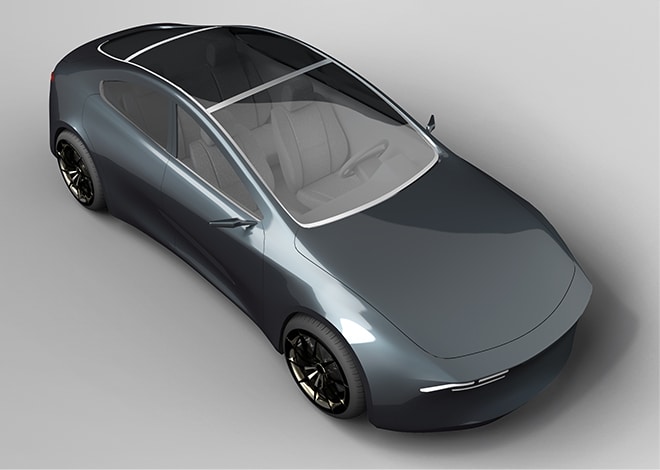 In automotive exterior design, the windshield, roof glass and rear window are increasingly being designed to look like one large integrated glass panel. While this advanced design makes a vehicle look more stylish, it also means that due to the increase of the glass size more sunlight can enter the interior.
As many people have experienced, when sunlight enters a vehicle the temperature inside the vehicle will increase and you will feel heat on the skin. Thermal management by solar control performance then becomes necessary to create a comfortable driving experience.
For electric vehicles (EV), which are becoming more widespread globally, it is important to reduce the energy consumption in more ways than via the driving only. One method to do this is by equipping a vehicle with solar control performance to reduce the need for air conditioning.
Due to the increased glazed areas, the need for a comfortable interior for driver and passengers and to maximize the driving range for EVs, automotive glasses require to have heat shielding performance more than ever.
S-LEC™ Solar Control Film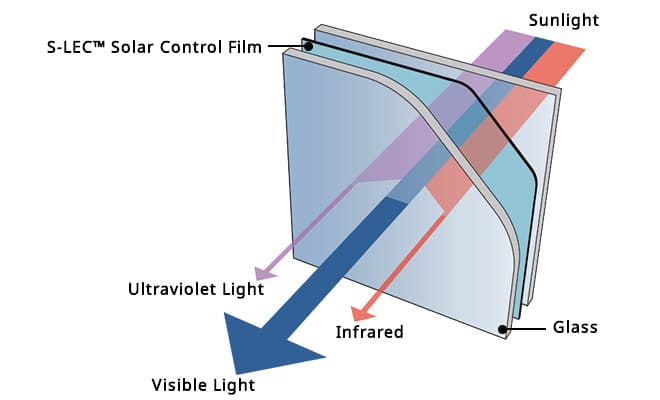 The increase of temperature in a vehicle and uncomfortable feeling of heat on the skin is mainly caused by the infrared rays (IR) contained in sunlight. By IR-cutting particles dispersed in the PVB interlayer film, S-LEC™ Solar Control Film absorbs infrared rays to prevent them from entering the interior. This technology enables S-LEC™ Solar Control Film to have additional solar control performance with good visible light transmittance (Tvis)*1 on top of UV (ultraviolet) cutting performance.
S-LEC™ Solar Control Film protects the human skin and can prevent the steering wheel, seats and dashboard of a vehicle from becoming too hot.
In addition to improving the comfort inside a vehicle, S-LEC™ Solar Control Film also contributes to a variety in automotive glass design and saving energy consumption of air conditioner. S-LEC™ Solar Control Films are adopted in more than 5 million new vehicles produced annually*2. This number is increasing each year because of the growing market demand for solar control performance.
*1 Lower Visible Light Transmittance (Tvis) is also possible for privacy glazing applications
*2 SEKISUI S-LEC estimation
Solar Grade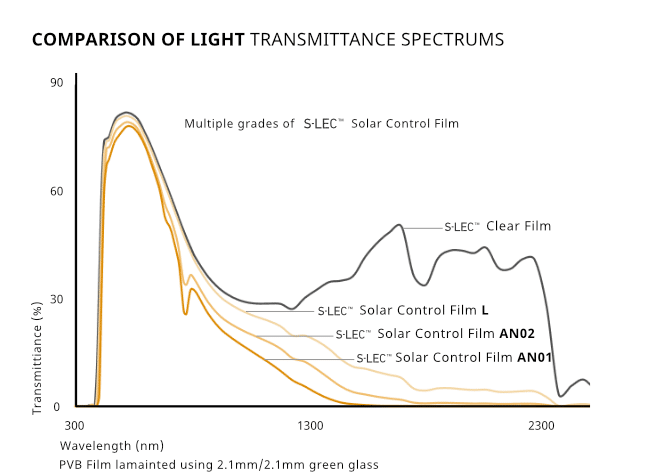 The required solar control performance varies depending on the vehicle concept or regional market needs. S-LEC™ Solar Control Film has three types of solar grades, L, AN02 and AN01, including custom options to suit a wide range of requirements and glass combinations for automotive and glazing engineers.
SEKISUI S-LEC can provide optimal solar control performance for any vehicle, from compact cars to luxury vehicles.
Electromagnetic Transmission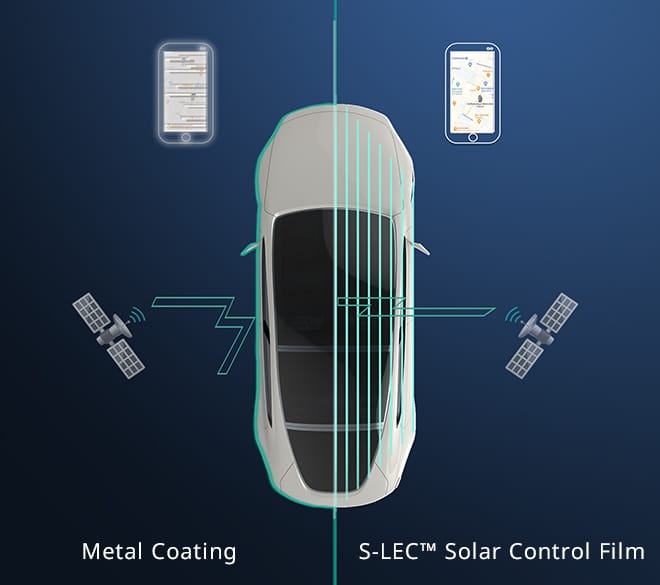 Unlike metal coated glass, S-LEC™ Solar Control Film allows most radio frequencies to pass freely while blocking infrared rays by SEKISUI S-LEC dispersion technology.
S-LEC™ Solar Control Film allow drivers and passengers to remain connected while on the go. This technology enables the convenient use of cell phones or Electronic Toll Collection (ETC) devices without any electromagnetic interference.
Benefits
Please download various e-books to learn the benefits provided by S-LEC™ Solar Control Film.
Excellent effects have been confirmed by vehicle tests in terms of thermal comfort and in contribution to energy saving.
Energy Saving

Thermal Comfort

Solar Innovation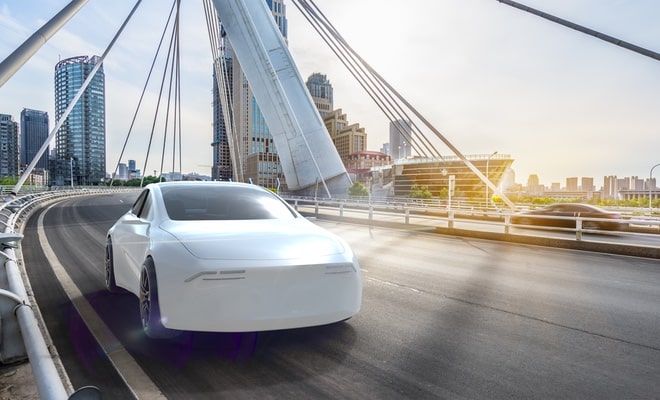 Energy Saving with EV
S-LEC™ Solar Control Film can reduce the amount of energy consumed by air conditioning in electric vehicles. Through vehicle testing, SEKISUI S-LEC has confirmed up to 20% saved.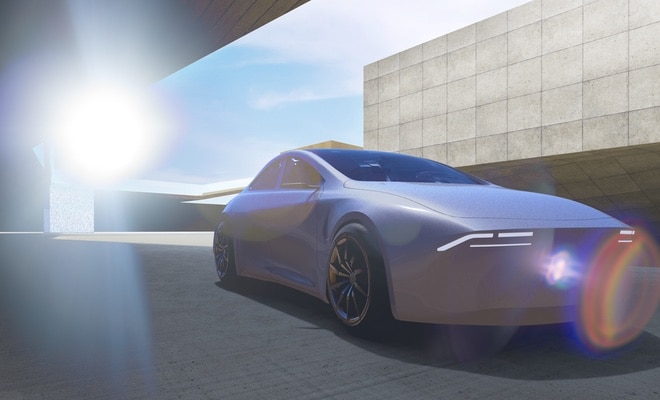 Solar Innovation
S-LEC™ Solar Control Film has three types of solar grades and custom options. These can be combined with any glass type to realize the best solar performance fully.
Solutions combined with Solar Control Performance
Depending on a vehicle's concept, combinations with solar control performance is required. SEKISUI S-LEC offers various solutions.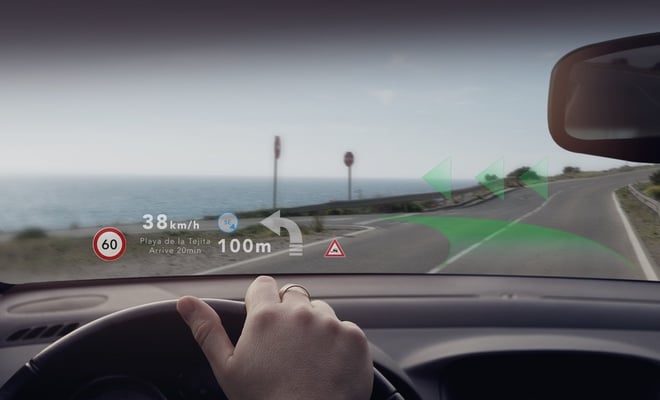 Head-up Display
Head-up Display(HUD) is rapidly becoming a popular driving interface in cars ranging from luxury to standard models. Wedge shaped S-LEC™ Solar Control Film enables real times images to be projected clearly by controlling light refraction.
When laminated with a metallic coating film, projected images may appear as blurry because of the reflection of light by the coating layer. S-LEC™ Solar Control Film, in which IR cut fine particles are dispersed, does not cause such a phenomenon and realizes both of clear HUD images and solar control performance, providing a safe and comfortable driving environment.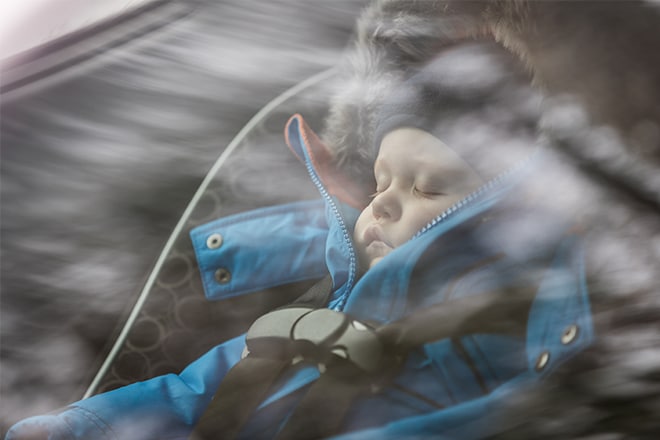 Sound Acoustic
By incorporating sound acoustic function into S-LEC™ Solar Control Film, the transmission of exterior noises is reduced for the highest level of luxury and comfort on the market.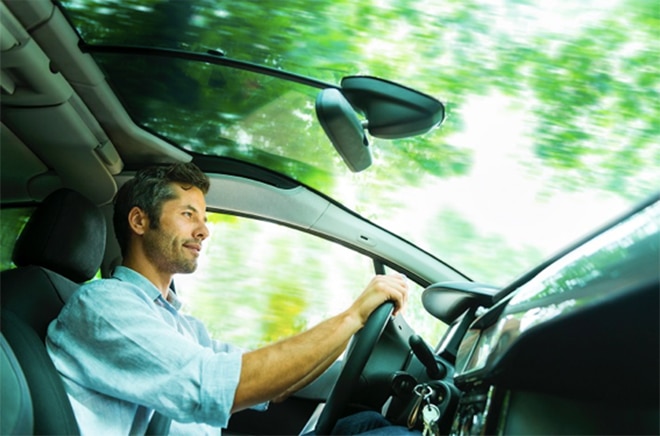 Design
S-LEC™ Solar Control Film can be combined with a wide gradient colour that transitions from 2% to >70% Tvis (Visible Light Transmittance). By the smooth gradient at the top of the windshield or rear window, it creates a feeling of openness, providing advanced design for automotive glass.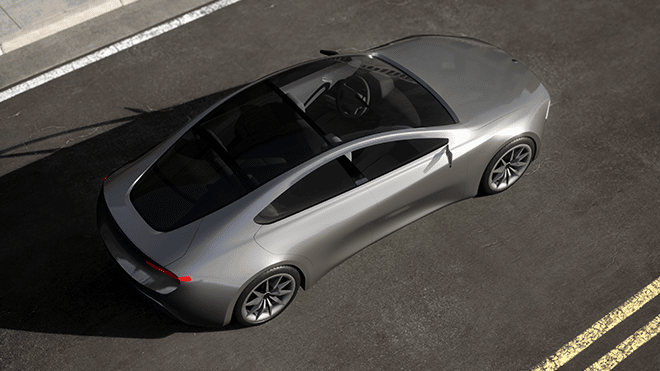 Panoramic Rooflite
Especially for electric vehicles, roof glass is increasing in size which makes it more important to control the amount of sunlight entering into a vehicle. S-LEC™ Solar Control Film can be combined with Colour. SEKISUI S-LEC offers multiple options for Tvis (Visible Light Transmittance) to optimize various glass combinations according to a vehicle's requirements.
Application for Automotive Glass
By combining with various solutions, S-LEC™ Solar Control Film can be applied to not only the windshield, but to all glazed areas such as side windows, roof glazing and rear window to improve the solar control performance in the entire vehicle.
Download the brochure for more information on the lineup, possible combinations and technical data, such as Tvis and Tts values.