Solar Control Webinar
Learn all about the benefits.
SEKISUI S-LEC, a global leader of PVB interlayer for laminated glass, provides a wide variety of solar solutions.
S-LEC™ Solar Control Film blocks the sunlight entering into a vehicle, providing comfort and reducing the energy consumption of air conditioner, contributing to extending driving range of EV. In this webinar, we offer a wide variety of solutions provided by S-LEC™ Solar Control Film used in automotive laminated glasses all over the world.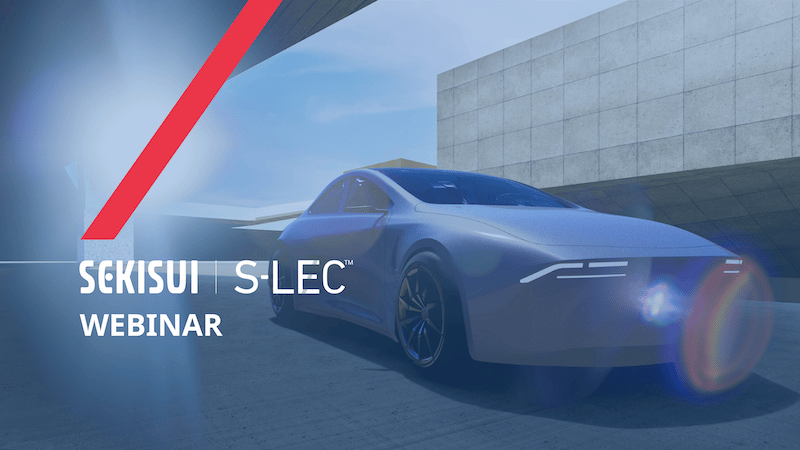 Contents
Market trend
Benefits for comfort of drivers & passengers, including vehicle test data results
Energy saving for EV confirmed by vehicle test
Connectivity enhancement
Introduction to SEKISUI S-LEC Solar line-up